Star Bharat is launching a new sensational show 'Ek thi Rani Ek tha Ravan' in January 2019. The promo is released and has hit rating so far.
Rumor says the story is based on the movie 'Darr' where it revolves around stalking women. It is a unique concept and brings light to common plight of Indian women.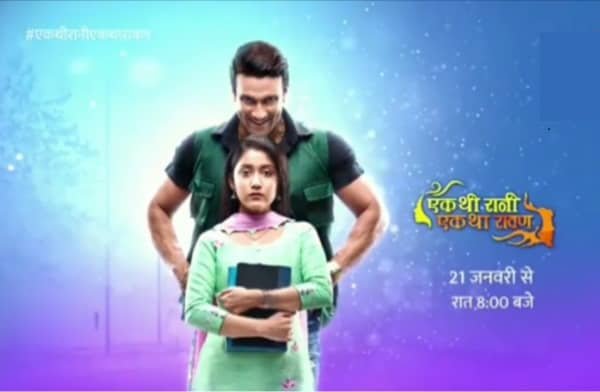 Wiki
The show will be aired on Star Bharat channel and is produced by Suzana Ghai's Panorama Entertainment. Manul Chudasma will make her debut as Rani whose influence on Indian society is well portrayed. Manul who is 20 year old is excited to break through her career with the show. This show will replace 'Jiji Mama' on Star bharat. Ram Yashvardhan will be leading the role of Ravan. Also the song is sung by famous singer Ila Arun and giver her magical voice to the show wherever needed.
Story
The show is the remake of the movie 'Darr' where a criminal stalks a woman and how they fight each other with justice and then probably fall in love. The song sung by Ila empowers today's women to stand up against all odds in the society and be strong. Teasing women is prevalent in Indian society which is the main theme of the show.
Timing
The show is rumored to replace 'Jiji Maa' which is aired on Star Bharat usually at 11:00 am and 7:30 pm.
Cast Real Name
Manul Chudasma – Lead Role portraying Rani
Ram Yashvardhan – Lead Role portraying Ravan
Aditi Bhagat – Lead Role
Ila Arun – Singer
Suzana Ghai is known for serials like Ikyawann and Suhani Si Ek Ladki which had great run. We can't wait to see Ek Thi Rani Ek Tha Ravan which will bring fiction drama, emotions, empowering women and make you sit and watch until end with excitement.