These days, it seems quite common for female celebrities to flaunt some amount of private parts, especially "side-boobs" in red carpet events. Previously it was common among Hollywood actresses. Recently, most Bollywood actresses suffered wardrobe malfunction due to their revealing outfits but they still managed to look gorgeous at the same time.
In this post, we have listed the top 10 B-Town divas whose outfits somehow revealed side-boobs at major events –
10. Sonam Kapoor
Bollywood Diva Sonam Kapoor has always topped the list when it comes to flaunt her style. She is a perfect style-diva who never gives a second thought to test her new looks and always manages to stand out.
Recently, the 31-year-old "Neerja" actress sported a black ruffled jumpsuit having a plunging neckline designed by Rasario, a Russian brand, at Chandon Party Starter event. Not sure accidently or intentionally, she showed her side-boob and looked really hot. She accessorized her outfit with Farah Khan jewelry and Louboutin clutch, neat updo, and subtle makeup.
9. Nargis Fakhri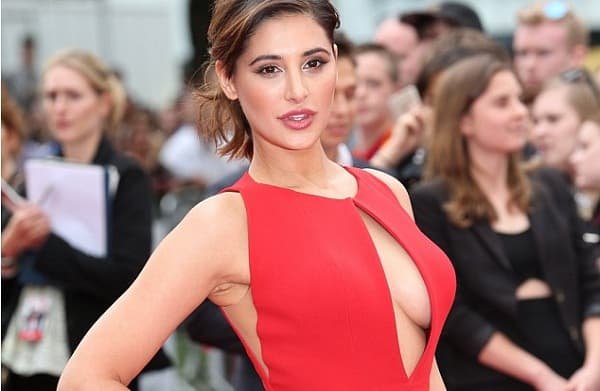 During the premiere of her Hollywood debut, Spy, Bollywood actress Nargis Fakhri pulled out the stops and faced wardrobe malfunction due to which her outfit flashed her cleavage. She sported the red hot cut out Scarlet gown. The premiere was held at Leicester Square in London.
The stunning 35 years old American actress hit the red carpet and left a bit to the imagination with her scarlet gown that had daring cut out detail. She was once spotted on America's Next Top Model. She went in the cheeky dress without bra.
She played a special agent in the film opposite Hollywood star Jason Statham. Along with him, she joined Jude Law and Melissa McCarthy to promote the film.
8. Disha Patani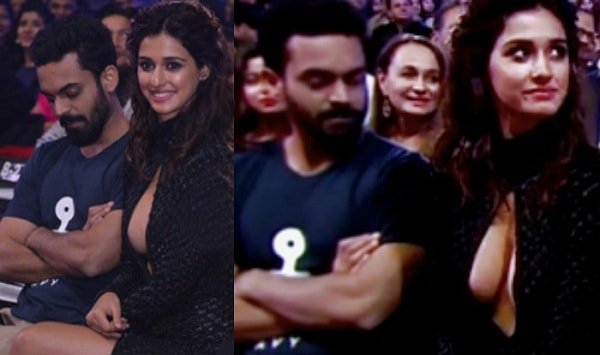 Debuted with "M.S. Dhoni: The Untold Story", Disha Patani has become Bollywood's hottest sensation, thanks to her hot body and cute face. The 24-year-old actress is currently the crush of every Indian guy. Recently, this super hot actress set the floors on fire at Jio Filmfare Awards 2017, when she sported a hot black dress flashing her cleavage.
When everyone was amazed with the bold avatar of Tiger Shroff's alleged girlfriend, a guy staring at her cleavage was spotted on the pictures. Sitting just besides her, the guy was lecherously ogling at her assets without her awareness. The videos and pictures named "Disha Patani hot cleavage/boobs" went viral just after Filmfare awards.
7. Ankita Shorey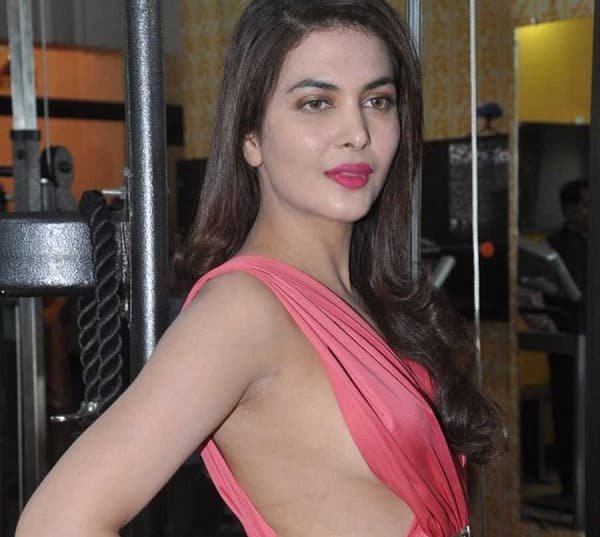 Miss India 2011 pageant winner, Ankita Shorey also flaunted her sideboobs. She successfully emerged as the winner of Femina Miss India International 2011, while her competitor Kanishka Dhankar won Miss India World. She was crowned at the end of pageant by Neha Hinge. She was the reigning Miss International 2010 and Miss International 2010. She looked simply stunning by flaunting her side-boobs in her pink gown. Despite the fact that she faced Sideboob malfunction at a gym opening, she still looks smoking hot.
6. Sapna Pabbi
Khamoshiyaan fame Sapna Pabbi looked amazingly hot and stunning in a bold avatar when she walked during Sansui Colors Stardust Awards 2015. For her hot look, She went shirtless. She first came into limelight with a show '24'.
Along with her, other Bollywood beauties like Sasha Agha and Richa Chadda ditched their gowns for pants. However Patralekha and Nimrat Kaur walked the red carpet on their gowns at Stardust Awards 2015. Along with her, Sasha Agha, the actress and singer also switched to a bold outfit.
Nimrat Kaur, who rose to prominence with "The Lunchbox", turned the heads with stunning updo in a shiny gown. Patralekha also looked stunning in red hot gown by Sonaakshi Raaj.
5. Lisa Haydon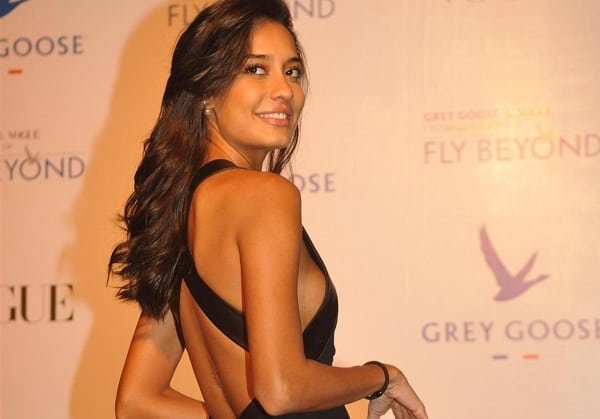 At Grey Goose India's Fly Beyond Awards, Lisa Haydon ruled the Red Carpet by winning the most amazing award. She looked really gorgeous in a Gucci dress at the award ceremony.
She walked the ramp and looked simply stunning with her dress which flaunted her curves along with side boobs. She sported stunning black backless dress. She was simply the head turner during the event. She is simply a talented and very beautiful actress who performs different kinds of roles in Bollywood films.
4. Kangana Ranaut
Kangana Ranaut is yet another bold actress with her amazing acting and won several hearts with her beauty and sex appeal. She has won National Award for her performance. However, she also suffered a déjà vu moment while walking on ramp in the film "Fashion". She faced a wardrobe malfunction while doing ramp walk on a glamorous event.
She appeared in golden gown at The Golden Indian film & TV honors award show. The best thing was that she managed everything with her unique Queen's attitude.
3. Anushka Sharma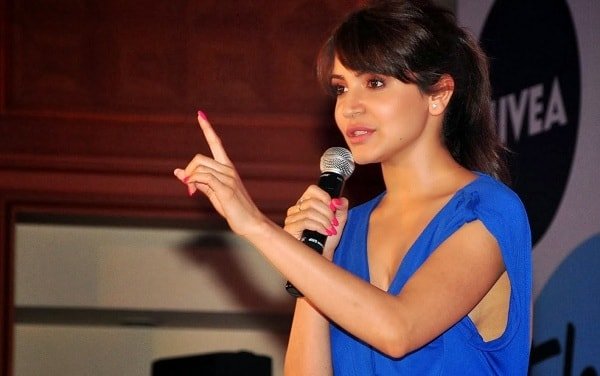 At a recent Nivea Flaunt Your Back video launch event, Anushka Sharma ruled the ramp with her stunning avatar. She addresses media during the announcements of NIVEA Contest Winners. She flaunts her bareback and sideboob during the launch. The Rock the Ramp contest was held on 20th September 2013 in Mumbai. She really stunned the audience with her curves when she flaunted her back with a pose. She is a very beautiful and talented actress. She is also the Brand Ambassador of NIVEA, a beauty brand well known in India.
2. Deepika Padukone
On the recent Red Carpet Event of Met Gala 2017, Deepika looked simply gorgeous in her princess avatar. She sported silk white backless gown and associated it with plunging necklace. For Met Gala 2017, Comme des Garçons & Rei Kawakubo was the theme.  With her amazing appearance Deepika was truly a head turner.
However, she turned a bold move on when she flaunted her side boob. She also posed well with Tommy Hilfiger, a world-wide fashion giant. In the prestigious Met Gala 2017, she looked simply hot on the red carpet. Her makeup was done by Georgie Eisdell and created the illusion of a headband.
1. Priyanka Chopra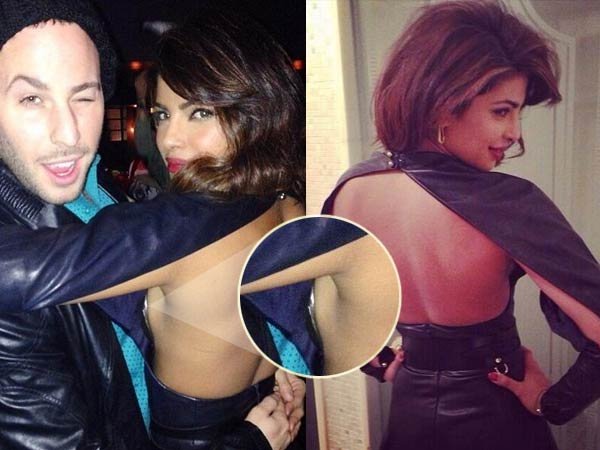 Wardrobe malfunctions of A-listers are nothing new and Priyanka Chopra has no exception. On several occasions, Priyanka Chopra faced oomph moments and she often overlooked the presence of camera's flash. At a Guess event, she faced another malfunction which left her fans in shock.
It is because she is well known for her elegant dresses and style that never gets into such troubles. She was just dancing with a friend but ended up showing up her side boobs. She sported a navy blue con body dress with deep boat cut back line. Priyanka is undoubtedly a beauty queen in herself.