Bhabi Ji Ghar Par Hain (&TV) Serial Wiki, Story, Timing, Cast Real Name
One of the most loved shows of Indian television history of all time, Bhabi ji Ghar Pe Hain is a pretty relaxing and funny take on many levels. It has been around for many years since its first premier.
We will talk more in detail about it down below-
Wiki
The show is based on the storyline of two neighbouring couples where both the husbands try to impress the other's wives with no avail. The show takes on very comedy theme and is filled with jokes. It is part of &TV and is produced by Edit II Productions. It is inspired from the historical Indian television show Shrimaan Shrimati.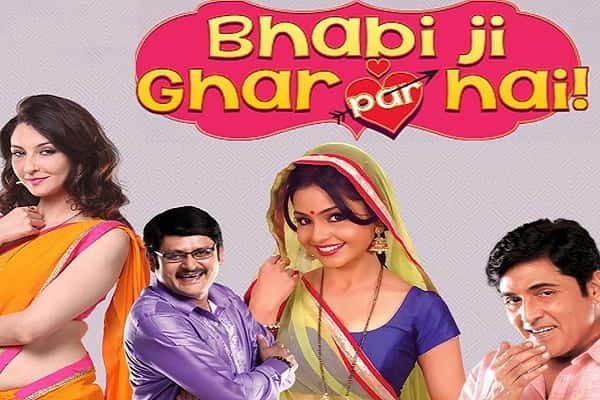 Story
The show is placed in a colony, part of the Kanpur and is filmed between two couples who happen to be neighbors. Both the husbands are smitten into the other's wives. The show's characters are Angoori Bhabhi whose husband is Manmohan Tiwari. The husband is a undergarment businessman while the wife is a housewife. The other couples are Vibhuti Mishra and Anita where the husband is an unsuccessful insurance agent and the wife is the teacher of grooming classes.
Most of the characters of the movie meet at Gupta Tea Center where they talk in length about the on goings and all. In the process of impressing each other's wife, they end up pulling each other. The show is filled with many jokes, sometime even adult ones for which the show often came into controversy.
Timing
The show first premiered on 2 March 2015 on &TV and is aired from Monday to Saturday at 10:30 pm.
Cast Real Name
Aashif Sheikh as Vibhuti Narayan Mishra
Rohitash Guad as Manmohan Tiwari
Shipla Sinde as Angoori Bhabi (From March 2015 to March 2016)
Shubhangi Atre Poorey as Angoori Bhabhi (from April 2016)
Saumya Tandon as Anita Mishra