Submersible Pumps are the water pumps but do you know what is the basic difference between a regular pump and a Submersible Pumps? Well, the regular water pump is fixed above the ground whereas the Submersible Pumps are fixed below the ground. They are near to the water table and mostly submerged in the groundwater.
These Submersible Pumps are more efficient when it comes to energy consumption and they do not make a lot of noise either. Moreover, Submersible Pumps are highly durable and they have a long life but a repair can be really expensive as well.
It is always better to buy a Submersible Pumps from a good brand and do you know which are the best Submersible Pumps Brands in India? Well, let us have a look at it.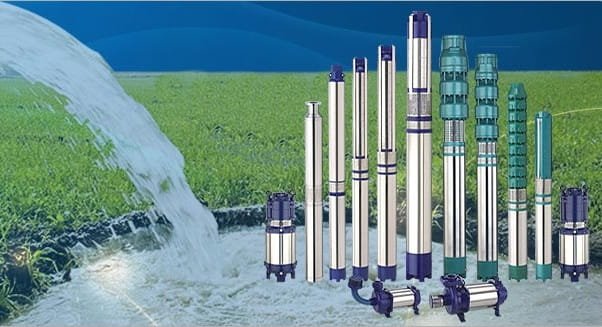 List of Best Submersible Pump Brands in India
1. Kirloskar
Kirloskar is a popular Indian brand when it comes to power generation and water pumps. The company was founded in 1888 and today, the company has its headquarters in Pune. Kirloskar not only manufactures Submersible Pumps for domestic use but it also exports its products to over 70 countries. The pumps from Kirloskar are highly reliable and they are also available in different variants so as to provide you with what you need. If you want something really reliable then you can certainly trust Kirloskar as it is also the largest pump and valve manufacturer in India.
2. CRI
CRI is next brand on our list and this brand was established over 50 years ago. The best part about CRI is that it has a huge sales and service network. So, when you buy a submersible pump from CRI, you will get access to over 1500 services centers of the company. Moreover, the company has its presence across the globe and it supplies products to over 120 countries. The company manufactures agricultural, residential, commercial, industrial and solar pumps. The product line is extensive and hence you get a lot of options to choose from while you are shopping for a Pump from CRI.
3. Crompton
Next on our list is Crompton and this is a company similar to Kirloskar. The company was founded in 1878 and headquarter of Crompton is located in Mumbai. Crompton manufactures submersible pumps for residential use, agricultural use as well as special use. Each category has different types of pumps available but one thing is common between all these pumps. All these submersible pumps from Crompton are designed for low power consumption. If you are looking for something that is reliable and that comes with long warranty then it would make a lot of sense to go with a pump from Crompton.
4. Texmo
Another market leader for submersible pumps in India is Texmo. The company was incepted in 1956 and since then it is serving the people with help of technology, quality and service. These are three key points of the products offered by Texmo. The company not only manufactures submersible pumps but it also manufactures many different kind of pumps for the people. If you are looking for a pump that is easy to maintain and has a low weight to power ratio then Texmo is the brand that you must look for. It should be noted that some of the Texmo pumps are also marketed under the name of Taro.
5. KSB
Next brand on our list is not an Indian company, this is a Germany company and German Engineering is known for reliability, durability and innovation. This is what you can also expect from the pumps manufactured by KSB. These pumps are easily available in the market and you can choose from the wide product line of this company. There are pumps for each type of need and hence you get a lot of variety to choose from. The pumps from KSB are widely used in agricultural and manufacturing industries.
These are the best Submersible Pumps brand in India and you can get in touch with the company directly or you can even look online for purchasing a Submersible Pumps. Yes, even Submersible Pumps are available online today and you might certainly want to have a look at them.