10 Best Smartphones Under 20000 Rs in India (Nov-Dec 2016)
Spending on a good Smartphone makes very confusion to everyone because there are lots of brands in the Indian market that offering variety of features in a cheap budget. Around 20,000 bucks for a smartphone is definitely a pretty good budget. No matter whether a local or international brand is in your bucket list, you could find plenty in both sides when the budget goes as high as Rs. 20,000. However, the local and regional brands would definitely offer a whole lot more than the reputed brands, you could even find few flagships if you take a look with care.
We have sorted out 10 top smartphones under Rs. 20,000 price tag in India.
10. Apple iPhone 5S (16 GB)

There are 2 variants in the market for Apple iPhone 5S. This one we are reviewing comes with a 1 GB RAM. Other features are – 1.3 GHz dual-core Apple A7 processor, 16 GB internal storage. 8 Mega pixel back with 1.2 mega pixel front camera. The display is 4 inches, it has non-removable Li-Po 1560 mAh battery. It is a 4G smartphone as well. Price – Rs. 19,200.
9. HTC One M8 Eye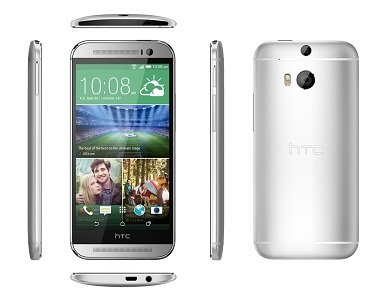 A branded smartphone with dual SIM for added connectivity. However, with the 2 GB RAM few productivity sacrifices may have to be made. The phone has an quad core 2.3 GHz Snapdragon 801 processor underneath, with 16 GB internal storage and up to 128 GB external memory slot. 13 Megapixel primary camera with 5 megapixel secondary camera. It has 5 inches display and 2600 mAh non-removable battery that lasts through 12 hours of talk. Price – Rs. 18,500.
8. Huawei Honor 7

The Huawei Honor 7 has a 5 inches display, if you admit really nice features in a smartphone then Huawei Honor 7 is the device within budget. The CPU is 2.2 GHz octa-core HiSilicon Kirin 935 with 3 GB of RAM, and 16 GB internal memory with support for external memory up to 128 GB. The rear camera is 20 MP and front is 8 MP with duel LED flash. It has Price 3100 mAh Non removable Li-Po battery. – Rs. 18,999.
7. Sony Xperia M4 Aqua Dual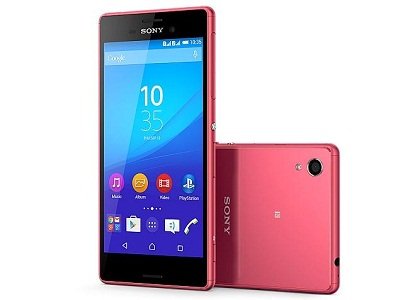 Sony smartphones are excellent. Even though the company is slightly underrated comparing to the others, their smartphones are not. This particular one is based on Snapdragon 615 CPU which is quad core and clocked at 1.5 GHz. The display is 5 inches with 720p HD resolution – quite decent. The cameras are 13 MP primary and 5 MP secondary. The battery in it is 2400 mAh, non-removable. Price – Rs. 18,809.
6. LG G2 (32 GB)

The LG G2 (32 GB) has a stylus, which works pretty well on the 5.2 inches HD display on the LG G2. The CPU is a Snapdragon 800 quad core 2.26 GHz processor with 2 GB RAM and 32 GB internal storage, no expandable. The cameras are 13 MP primary and 2.1 MP secondary. Price – Rs. 19,846.
5. Asus Zenfone 3 (ZE520KL)

In the budget range, it's indeed a nice smartphone. This smartphone is based on 2.0 GHz Octa Core Snapdragon 625 CPU with 3 GB of RAM and 32 GB internal storage, with up to 128 GB expandable memory allowance. The cameras are 16 MP rear and the frond one is 8 MP. Price – Rs. 18,999.
4. Moto X Play
People opt for the 4 GB RAM more, yet for a better price point 2 GB version of Moto X Play has a good circulation as well. It is powered by a 1.7 GHz Qualcomm Snapdragon 615, Octa Core processor, and there's internal memory of 32 GB with support for up to 128 GB microSD cards. The 5.5 inch display offers full HD 1920 x 1080p resolution. The primary camera of the phone is 21 MP and secondary camera is 5 MP. Price – Rs. 17,499.
3. OnePlus 2
OnePlus 2 is actually pretty good. Feels great, works awesome. It has an Octa core 1.5 GHz Snapdragon 810 chipset with 4 GB RAM and 64 GB internal memory. The display is 5.5 inches, 13 MP primary and 5 MP secondary camera with duel LED flash. It has a 3300 mAh non-removable battery. Price – Rs. 19,999.
2. Gionee M5 Plus

Gionee M5 Plus is a pretty new smartphone from the company. Few other previous smartphones like the Elife E6, Elife E7 etc. were very popular during their time of release; the S7 is likely to follow their footsteps. It has 1.3 GHz octa-core MediaTek MT6753 64-bit processor, 3 GB of RAM and 64 GB internal storage with an expdanble slot. The cameras are 13 MP primary and 8 MP secondary. It has 6 inches display, 4G connectivity and 5020 mAh battery. Price – Rs. 18,999.
1. Samsung Galaxy On Nxt

Samsung Galaxy On Nxt runs on 1.6 GHz octa core processor, OS Android 6.0 Marshmallow, backed up by 3 GB RAM. It has 32 GB internal storage and using the SIM 2 slot, the internal memory could be bumped up to via micro sd card. Its 5.5 inch display can give you awesome video experience. The cameras are 13 MP rear and 5 MP front. cost – Rs. 18,490.
Conclusion
These are currently the smartphones around Rs. 20,000 or lower in Indian market, till September 2015.
Save