Payment banks are somewhat different from normal banks; it was on August 19th, 2015 the RBI granted in-principle approvals to 11 entities to set-up and establish a payment bank. So, what exactly is a payment bank? Payment bank is just another type of bank that comes under the regulation of apex entity or the head central bank of India (RBI). However, the payment banks differ from normal banks in several ways
Payment banks cannot accept deposit above INR 1 lakh
Payment banks cannot issue credit cards
NRIs (Non-Residential Indians) cannot open an account in a payment bank
Payment banks cannot establish subsidiary units to undertake any non-banking financial services
Payment banks cannot avail any type of loans or ledge money to any customers.
Now, you know what a payment bank actually means, to be simple, it's a bank that provides limited (restricted) services. Like mentioned earlier RBI had granted some entities approval to set-up a payment bank in India, but, this approval came with some guidelines and a time frame. The in-line principle approval granted by the RBI was valid only for 18 months and if the entities failed to setup the payment bank according to the guidelines provided by the RBI, the entities will have to surrender their in-principle approvals. Out of the 11 entities, 3 of them surrendered their in-principle approval. Before going deep into the details, here are some facts to know about payment banks
Payment banks are categorized as "Scheduled bank"
It is mandatory for any entity that set-up a payment bank to add/include the term payment bank to their name.
Payment bank is meant to provide services to the people in the unorganized sector.
Payment banks can provide services to access pension products, insurance, mutual funds, Forex services as regulated by the RBI
Out of the 11 entities that were granted in-principle approval Cholamandalam Distribution Services, Sun Pharmaceuticals, Tech Mahindra surrendered their licenses.
Here is the list of 8 payment banks in India in 2018
1. Aditya Birla Nuvo Limited
Aditya Birla Nuvo Ltd. is also known as ABNL and is a premium conglomerate. This bank is a part of the Aditya Birla Group which is a $41 billion multinational Indian company spread over 36 countries and 6 continents.
As on March 4th, 2016 the Aditya Birla Nuvo Ltd. has a market cap of INR 9,800 Crore. This bank has 36,600 employees and serves over 170 million Indians.
Website: http://www.adityabirlanuvo.com/index.php
2. Airtel M-commerce services
Airtel M-Commerce Services or Airtel payment bank limited is the first bank to receive the payment bank license from the Reserve Bank of India. The Airtel payment bank is also the first entity to get the final license from the RBI.
The Kotak Mahindra bank also owns a stake in this payment bank. This payment bank services are avail through 1.5 million Bharathi Airtel distribution network outlets. One of the notable features of this payment banks is its exclusive services and interest rates.
Website: https://www.airtel.in/netbanking/?icid=home_bank_icon_row_5
3. Department of post
Department of post payment bank or the Indian Post Payments Bank (IPPB) is one of the payment banks in India today. This bank has been incorporated as a public sector bank with the government of India having 100% equity. It was in 2014 The Indian Post opened its first ATM in Chennai.
IPPB was setup to avail the payment banking services for people living in the remotest part of the country.
Website: https://www.indiapost.gov.in/Financial/Pages/Content/IPPB.aspx
4. FINO paytech
The FINO Paytech was founded on July 13th, 2006. This payment bank is one of the largest payment banks in India. This firm has its headquarters in Mumbai and its offices spread across India. The acronym FINO stands for Financial Inclusion Network & Operation.
This payment has a reputation for inaugurating 410 branches and more than 25,000 banking points all over the nation on one day. The bank serves almost 100 million customers.
Website: https://www.finobank.com/
5. National Securities Depository
National Securities Depository limited is one of the best payment banks in India. This bank is also known as NSDL and has its headquarters in Mumbai.
This payment bank is promoted by the Industrial Development Bank of India Limited, Unit Trust of India, and National Stock Exchange of India Limited. This payment bank also has numerous shareholders like Axis bank, SBI, Citibank, HDFC bank etc.
Website: https://www.nsdl.co.in/
6. Paytm
Paytm one of the well-known payment bank in India right now. This payment bank is one of consumer brand of the parent company One97 communications.
The name Paytm is an acronym for Payment through Mobile. This company employs over 13,000 people and serves over 3 million merchants all over India. One of the notable investments in this firm was made by the well-known industrialist Ratan Tata and also the multimillionaire group Alibaba. It was on May 23rd, 2017 the Paytm payment bank launched its operations.
Website: https://www.paytmbank.com/
7. Reliance Industries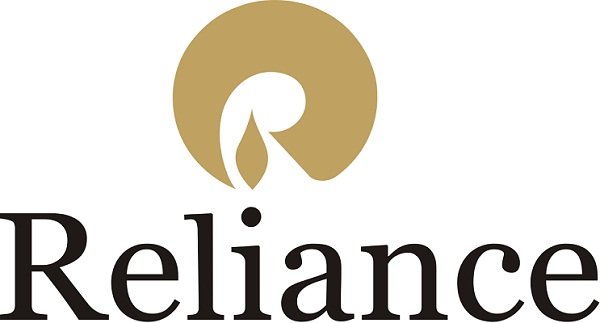 This payment bank from reliance industries will soon start its operation. One of the notable features of this payment bank is that it is 70:30 joint ventures between Reliance Industries and State Bank of India.
The inauguration was scheduled to happen in October but, got delayed as the RBI asked the management to demonstrate its capability to ensure glitch-free launch and service. However, the company already deals with online bill payments and other online services.
8. Vodafone M-Pesa
Vodafone M-Pesa payment bank is a mobile phone based money transfer, finance, and micro financing service provider.
This payment bank allows users to deposit money into an account that is stored on their cell phones. M-Pesa spread quickly and has gained a reputation as one of the best and successful mobile-phone-based financial service provider in India.
Website: https://www.mpesa.in/portal/
All the above-mentioned information was collected from several sources including Wikipedia and RBI. The list of payment banks mentioned above is not arranged according to ranking or ratings as their turnover and services vary accordingly.
Some of the payment banks on this list have not yet started operating, but have scheduled their inauguration officially.
For more banking information visit: bankguide.co.in