Bluetooth headsets and mono ones are particularly quite an incredible tool for work purposes and connectivity. Now that the whole world has transitioned into a remote working model, the use of an audio device, mono Bluetooth headset in particular has risen. It's not as if the mono Bluetooth headset needed any validation, as it has for ages been used for work connectivity and calling.
But now that it's even more of a necessity for people to have more, the stock and the demand are at an all-time high. And with that, the available number of options also has risen significantly. So let's say as a user how do you find the right mono Bluetooth headset for yourself from all these options.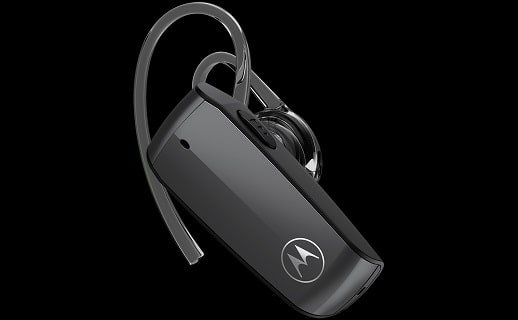 Let us help you with that.
How To Choose Best Mono Bluetooth Headset in India
There are many factors that you need to consider whenever you want to buy a mono Bluetooth. We here have enlisted major criteria and factors that you should take a look at while going for it. Let's check them out.
Comfort and fit
Let's be frank, we can all talk about features and other things as the top pick, but regardless of the features and all if it isn't comfortable to use and doesn't give a good fit, you wouldn't use it for a long. It's not just the hardware part that matters as you will be using a mono Bluetooth headset for communication and long hours. If the headset doesn't provide a good fit or pinches you on long usage, then it won't be a good one. Always look for the right comfortable fit on your ears so that long hours of stretch too won't affect you.
Quality of Microphone
A good mono Bluetooth headset should be able to transmit the audio on a clear note and make it easy to connect and hear even in surroundings with lots of noise. It's of no use getting a mono Bluetooth headset if it doesn't work well in transmitting the audio. The audio should be clear and crisp and if you can find one with a noise-canceling option in your range, it's all better. A good headset with a high-quality microphone will help you a lot in getting your work done.
Quality of Speaker
The same as of microphone the speaker should also be a prime criterion when shortlisting the mono Bluetooth headset. As with the microphone, you transmit the audio but with the speaker, you can hear what the other side is saying. A good speaker allows you to hear the voice and make do with what the next person on the call is intending to say. Also, make sure to see if there are no disturbances when the headset comes into an area with a high frequency of electronic devices used so that you don't lose the clear connection while communicating.
Controls
Previously mono Bluetooth headsets used to come with normal controls that could get the job done at least to an extent. But now with all the advancements, they come with advanced control which you can use to adjust the volume, accept/reject the call, and more via simple control options.
Battery life
Since the mono Bluetooth headset needs to be charged after a cycle of usage, you also need to make sure that the one you buy has good battery life. If you have outdoor work or need to sit through long meetings, having a headset with a lesser battery life will be of no use. These days good mono Bluetooth headsets come with 5-6 hours of actual talk time, allowing you to go fully about your business the whole day without needing a charge.
Ease of charging
We discussed how the battery life is a major point for users these days when it comes to mono Bluetooth headsets. But battery life isn't just the one, the way it charges and the speed of it also matter. You wouldn't want to buy one which takes ages just to get to a full charge. Most of the Bluetooth headsets come with quick charging options too which can give you a full day charge in just hours. You can also see if you can get the ones with micro USB charging as it is more convenient than the cord and charger design from past years.