Top 10 Best Investment Banks in India
Investing banking, what is investment banking? It is a type of a financial institution that provides capital requirements to business enterprises. To be simple, investment banks specialize in a complex as well as large transaction. They also specialize in underwriting, facilitates mergers and corporate reorganization, they also act as advisers for institutional clients, also help to invest in public. Some of the investment banks are known to focus their service in special industrial sectors.
According to the services provided, there are 5 types of investment banks.
Full service– provides all the services that an investment bank can provide. The all-rounder in this segment of banking.
Brokerage firms – this type of investment bank deals with only retail and institutional clients and provides them with trading services.
Boutique firms–provides services on a particular sector, to be simple, they have a particular area that they specialize in.
Commercial–these are normal banks that also have investment bank subsidiaries.
Asset management firms –provides services like management of wealth, cash, portfolio, and fund depending entirely on the purpose of investment, type of investors etc.
One of the main reasons for having an unstable Indian capital market is because of the lack of confidence that the investors have. In India, SBI was the first bank from the public sector to set up an investment banking division in 1972. In India, no investment bank can operate without a certificate of registration granted by SEBI and there are almost 300 investments banks operating in today. But, today the top 10 investment banks in India are international banks. Now, let us look into the top 10 investment bank in India and the addresses of their branch in India.
10. Wells Fargo
The Wells Fargo is one of the best investment banks in India. The bank does not have an Indian origin but has branches in India in Hyderabad, Bengaluru. The Wells Fargo has a well-established investment bank service in almost all the parts of the world with an excellent track record and serving almost 23 million customers.
Old Mumbai Hwy,
Madhura Nagar Colony
Raidurgam,
Hyderabad, Telangana 500032
9. UBS
This is one of the best investment banks that operate in India and also 50 other countries. This banking giant provides several exclusive services like asset management, risk management, and wealth management. The UBS is one of the globally ranked merger & acquisition advisory.
3/F, 2 North Avenue
Maker Maxity, Bandra-Kurla Complex
Bandra (E), Mumbai
Maharashtra 400051
8. Barclays Capital
The Barclays Capital is one of the largest banks in the United Kingdom. This bank has a 300-year history and a few branches in India. This bank provides services like risk management for the government as well as institutional clients. They also have entered the commercial and retail banking sector. This bank has its branches in 29 countries.
Barclays Securities (India) Private Limited
208, Ceejay House, Shivsagar Estate
Dr. Annie Besant Road
Worli, Mumbai 400018
7. Credit Suisse
This Credit Suisse bank has three subsidiaries private banking, Asset management, and investment management. This bank has an excellent track record and they have received numerous awards for advisory work and global research expertise.
10th Floor, Ceejay House
Plot F of Shivsagar Estate
Dr. Annie Besant Road
Worli, Mumbai 400 018
6. Deutsche Bank
The Deutsche Bank is one among the best investment banking firm in the world. The bank was set up in 1980 and has a very excellent track record. They serve in more than 70 countries with 1 million employees. They also provide services like foreign exchange and are one of the largest.
Deutsche Bank House,
Hazarimal Somani Marg,
Fort, Mumbai – 400 001,
Maharashtra
5. Citigroup
Citi Bank is a subsidiary of Citigroup. The Citigroup is an American multinational investment bank. This bank provides services like consumer finance and brokerage. This bank serves almost more than 150 million customers and estimated to have an asset close to a value of $1.801 trillion. This bank is recognized as one of the primary dealers of Treasury security of the United States.
Citi Center, 7th Floor,
C – 61, Bandra Kurla Complex,
G Block, Bandra (E), Mumbai – 400 051,
Maharashtra
4. Morgan Stanley
The Morgan Stanley has been operating in India for past 20 years. This investment bank is one of the fastest growing firms in the world. It has a track record of producing long-term profits to investors. Some of the services provided by this investment bank are capital management for government, corporations and also individuals. They have branches in almost 36 countries and serves over 200 million customers.
18 F, One Indiabulls Centre, Tower 2,
Jupiter Mills Compound, Elphinstone Road,
Mumbai – 400 013, Maharashtra
3. Bank of America Merrill Lynch
This investment bank is one of the best investment banks in the world. It has branches in India operating since 1964 and provides many financial services like registered book dealing, investment advisory management. This bank has earned 4.5$ billion as investment banking fees and has branches in over 150 countries. The bank has a track record of producing profitable returns to the investors.
5th Floor, B Wing
Salarpuria Windsor
No. 3, Ulsoor Road
Bengaluru (Bangalore),
Karnataka 560 042
2. Goldman Sachs
The Goldman Sachs is a leading investment bank with branches in India. They provide a variety of services to governments, high-net profit individuals, financial institution. The company mainly focuses on 4 main segments like investment banking, investment management, lending, and institutional client services. The Goldman Sachs earned about $5 billion as investment banking fees and the company has $100 billion market capitalization.
Goldman Sachs (India) Securities Private Limited
Rational House
951-A, Appasaheb Marathe Marg
Prabhadevi
Mumbai 400 025
1. JPMorgan Chase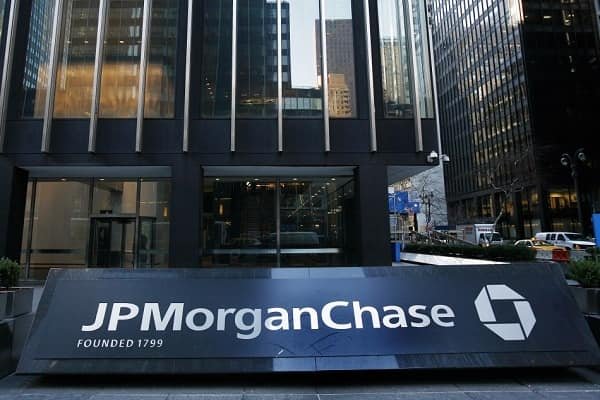 The JPMorgan Chase is the best investment bank in India right now. This bank provides several services like securities services and investment banking. This firm is well known for its services rendered in cases of mergers and acquisitions. This bank is the 3rd largest US deposit base bank.
J.P. Morgan Tower
Off CST Road, Kalina
Santacruz East
Mumbai, 400098
As you can see, the entire investment bank listed above is international and not Indian. However, there are investment banks with Indian origin like SBI, Kotak Mahindra Bank, Axis Bank etc. These banks also provide good services, but, when it comes to top 10 investment banks, it is all international banks.
Thank you