An Indian tv serial based on a different concept unlike those seen or portrayed or seen on the television, Aap Ke Aa Jaane Se is pretty much a show to watch for.
It is part of the Zee TV's esteemed network of diverse and lovable contents.
Wiki
The show is produced by Bodhi Tree Multimedia Pvt Ltd and stars leading tv actors like Karan Jotwani, Suhasi Dhami and Priyanka Purohit. In fact, this show marks the comeback of the lovable Suhasi Dhami on the television show platform after a gap of 3 years.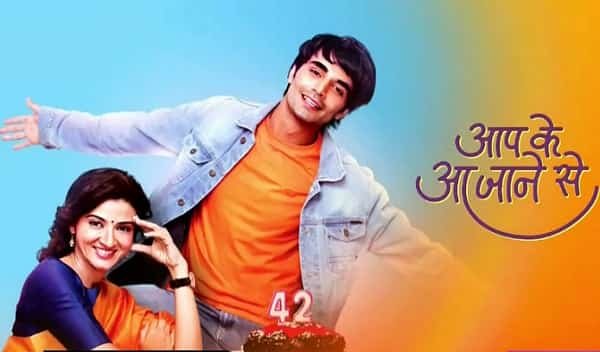 Story
The TV show marks an important shift in the television industry which till date have been portraying the same storyline in different shifts. This show showcases the love story of a 42-year-old woman with a young man of 24 years. The female lead, i.e. Vedika Mathur character is a conservative independent widow with a daughter named as Arya Mathur.
The male lead known as Sahil Agarwal falls for Vedika and pursues her. Vedika meanwhile strangled between the thoughts of social protocol frowns upon the pursing relation. Vedika and Sahil though later on get married after the pursue succeeds. Vedika meanwhile replaces herself with another young girl Nidhi who is approved by the family of Sahil at the time of marriage.
Sahil still confesses the love for Vedika and keep on pursuing her. There comes a series of alternations and mixups throughout the story affecting the life of Sahil and Vedika. The story resembles around all these.
Timing
The show airs on Zee TV from Monday to Friday at 10:30 pm.
Cast Real Name
Suhasi Dhami as Vedika Sahil Agarwal
Karan Jotwani as Sahil Agarwal
Priyanka Purohit as Bhumi Agarwal
Geeta Tyagi as Bimla Agarwal
Shaily Priya Pandey as Nidhi Tripathi
Karan Mehta as Puneet Tiwari
Amit Bhanushali as Karan Srivastava