When you need money direly for whatever purpose and have nothing to offer as security or collateral, then personal loan is the best bet for you. This is a special kind of loan which can be procured without a security or guarantor and is available for a variety of purposes, such as wedding expenses, investment, holiday or medical treatment. However, there are a variety of clauses associated with personal loans which need to be studies with care to get the best option.
Here are 6 Things to consider when taking out personal loans in India: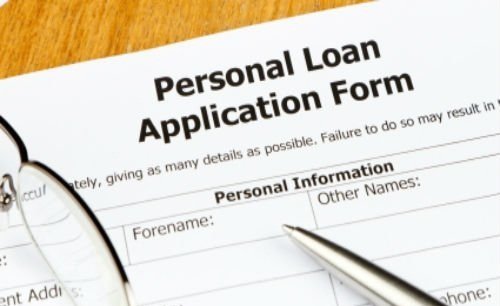 1. Amount of Loan
The first thing to keep in mind while taking out personal loan in India is the amount of loan, whose minimum and maximum amount varies in case of different banks in the country. The bank also considers factors such as your income and loan repayment capacity before extending the loan facility to you. They also consider whether a person is a businessman, salaried professional or self employed.
2. Rate of Interest
Another factor to consider while borrowing a personal loan is the rate of interest charged on the loan. You need to find the rates charged by various banks and compare them. Interest payment options should also be compared, whether the lender is charging it on monthly reducing basis or annual basis, the former one being a better option. You must also pay attention to the EMI amount, along with the interest.
3. Tenure of Repayment
The tenure of repayment of personal loans is another key issue while taking up such a loan. Many of the banks provide this loan for a period of 1 to 4 years, while ICICI banks offer tenure of up to 5 years. The tenure may also depend upon the business or profession of the borrower.
4. Penalty
The repayment of personal loan is done in the form of monthly EMIs, which are paid using post paid checks issued by the borrower. Some borrowers may want to clear up the loan before the tenure is over and they may be levied a pre payment penalty in such a case. You have to learn about the penalty clause on personal loan before deciding the bank from where you will borrow it.
5. Additional Fees
Like all other loans, certain additional fees are charged on personal loans, in lieu of documentation charges, processing fees and administration fees. You need to make sure that the bank is not charging an exorbitant amount in terms of these fees.
6. Relation with the Bank
You may also bargain a bit with the bank if you have old relations with it, as they can lower the interest rate fractionally for their special clients. Moreover, people who have a salary account with a particular bank have better chances of getting a lower ROI on their personal loan from a particular bank.
In addition to considering all these factors while getting a personal loan, you also need to be aware of a term called switching of loan. It means that a person can switch over the loan from one bank to another, in which one bank repays your loan to the other and starts a new personal loan account for you. However, such a loan should be taken in case of absolute necessity, rather than wasteful expenses.