6 Things to Consider When Taking Out Home Loans in India
Buying or construction your dream home is nothing short of a struggle these days, because of the ever rising prices of real estate as well as construction material. However, the option of home loans by various Indian banks has made the task a bit easy. On the other hand, procuring a home loan is also an uphill task and you need to gather a great deal of information to choose the right banks and the right loan scheme for your home.
Here are 6 things to consider while taking out home loans in India: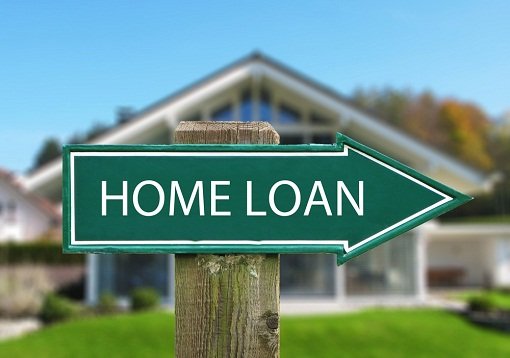 1. Find out whether you are eligible
The first step on the way to procuring a home loan is to check out your eligibility for the same, which depends on a variety of factors. These include your income, repayment capacity and track record of repayment of loans. Banks provide upto 80% loan on the value of the property, provided they are convinced that the borrower is having a good repayment capacity.
Read This: List of Loans Available in India
2. Consider your CIBIL Score
Another factor to consider while taking out a home loan in India is your credit score which is made available by Credit Information Bureau India Limited (CIBIL). The score is measured on a scale of 300 to 900 and is determined on the basis of factors like bank statements, credit card statements, existing loans and their repayments.
3. Type of ROI
Home loan in India is available on two types of rates of interest- fixed and floating. In case of fixed ROI, the rate remains constant over the repayment period and the EMI never changes, which is not the case in floating ROI. The latter option is considered better from the borrower's point of view.
4. Choose the right lender
There are a large number of options available in the market in terms of banks and financial institutions offering home loans to borrowers. It is wise to compare at least 4 or 5 of them in terms of rate of interest and tenure, to arrive at the best option to suit your requirement. Client servicing and pre-term termination of loan, are some other points to be kept in mind before finalizing the lender bank.
5. Loan tenure
Another fact which is of great importance while borrowing a home loan in India is the tenure of the loan, which has an inverse relation to the EMI to be paid on the loan. Longer the tenure, smaller is the EMI. You need to consider both the factors to make sure that the loan does not extend too long, neither it is tough to pay the EMI for you.
6. Fees and other charges
There are a number of fees and hidden charges that come in the way when you have to proceed with your home loan formalities. These include processing fees, documentation charges and administrative fees. You have to be completely aware of all these charges as they lower the final amount you will be able to get as the take away loan amount.
Before you sign the loan agreement, it is essential to read each and every clause carefully, so that you are aware of all legal and contractual implications. This will minimize chances of disputes and problems later on.