3 Best CBD Oils, Their Pricing and Quality
You have heard this term CBD a lot nowadays but have u ever thought why it is becoming so common? What exactly it is? CBD, also known as Cannabidiol is extracted from the cannabis plant and is used to reduce pain, anxiety, stress, and many other health issues that are also treated by it.
Furthermore, you may have heard the word CBD with marijuana every time. Why is it so? It is because Cannabidiol is one of the components of marijuana. These both are extracted from the same plant but CBD doesn't have those side effects that marijuana may cause hence it is not harmful like marijuana and does not cause a 'high'.
Does CBD have side effects?
Yes, you heard that right. No doubt CBD is good for treating some health issues but it has some side effects like nausea and fatigue.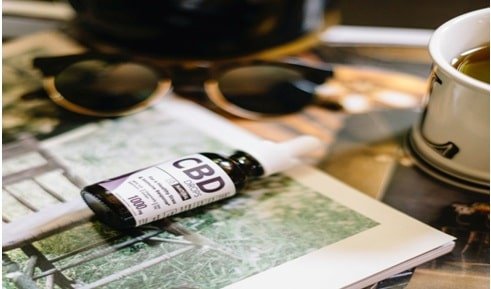 Best CBD Oils on the Market:
When looking for CBD, we all want the kind of products that are reasonable with the best quality. But the market is full of different companies ensuring their quality products to attract the customers. So, what to do and how to choose the best CBD oil for you?
Don't worry, I have made it easy for you and have chosen the best CBD Oil on the market so you could easily choose one for you and be at ease.
They are:
Veritas farms
Lazarus Naturals
CBDistillery
Charlotte's Web
Before we get into the depth of these CBD oil companies according to their quality, third party testing, and pricing you need to know the types of CBD oils. Mainly there are three types:
Full-spectrum – This type contains all the cannabinoids that naturally occur in the cannabis plant including the THC (0.3%)
Broad-spectrum – This type contains all the cannabinoids but THC is extracted.
Isolate – CBD Isolate is the pure type of CBD oil because it contains no other compounds other than CBD.
Needless to say, the best type of CBD is the Full spectrum because it contains all the important compounds but if you cannot take such strong CBD oil then CBD Isolate is a good choice for you.
Now let's dive into the best CBD oils on the market including their details like quality, pricing, and third-party testing so you may easily choose which one is best for you. Below I will tell you the type of oils too.
Veritas Farms:
Veritas farms are said to be the CBD oil of top quality on the market because of their great way of manufacturing. The quality of their products is assured because they keep a keen eye on the THC level that should be in their products.
Furthermore, they have third party lab reports available for every product. They use full-spectrum hemp extracts and as I have told above that full-spectrum CBD oils are more effective because it contains all the important compounds that are found in the cannabis plant.
Other products that they have are CBD Tinctures, CBD Capsules, CBD gummies, and CBD Capsules.
PRICING: $29 – $199 for 250 mg to 2000 mg
Lazarus Naturals:
This is another top quality brand favorite among the people because of their affordable prices and quality products. They offer a 90-day return policy too.
Another important thing is third party testing that you have kept in view while choosing the best CBD oils on the market and this brand's top-notch priority is transparency. They have third party lab reports of almost every product.
Other products that Lazarus Naturals have are CBD Lotions, CBD Capsules, Pet Tinctures, CBD Coconut Oil, and CBD RSO.
PRICING: $37 for 750 mg
CBDistillery:
When we talk about the quality of this brand it is guaranteed because they undergo five quality assurance tests and are third-party lab tested. Their products are naturally sourced and non-intoxicating.
They have all three types of CBD oils available Full spectrum, Broadspectrum, and Isolate CBD Oil.
PRICING: $60 for 1000 mg
All the CBD Oils that I have mentioned above are of top quality. Both affordable and pricey brands are mentioned. Choose them according to your budget but never rely on the low-quality products because they can be harmful.
Author Bio:
Laiba Shahid is a freelance author and is an expert in writing on different niches like tech, entertainment, health, and pets. She is a professional writer and owns a personal blog too and has four years of writing experience. With a major in English literature, she is a thorough researcher and a quality article writer.