10 Very Simple Microwave Food Recipes
Microwave is one high-end kitchen piece of equipment that is widely used by a lot of homeowners in the entire world when they are cooking sumptuous dishes. Yes, you read it right. Microwave is not for re-heating food items. Its main purpose is to cook mouth-watering dishes through roasting and even toasting. In relation to this, here are 10 simple microwave food recipes that everyone must take note of:
10. Microwave Dhokla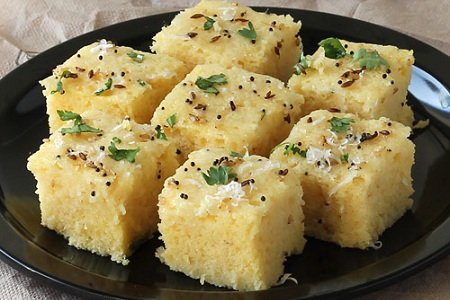 Cooking a sweet delight has never been this simple. Microwave Dhokla is actually a mouth-watering specialty of Gujarati people in India. Soft and fluffy, these are the two words that can be described on this microwave food recipe. The maximum time you need to spend in cooking it is only 10 minutes.
9. Pumpkin Oatmeal
This simple microwave food recipe also has its own readily available important ingredients namely quick-cooking rolled oats, milk, pumpkin puree, pumpkin pie spice, and cinnamon sugar. This recipe can be a perfect substitute for your typical oatmeal breakfast. It's lower in sugar content, so you can be sure that it's healthy enough.
8. Two Minute Brownie
This might be the fastest brownie dish you have known in terms of cooking time. What's even interesting about it is the fact that it uses no eggs, unlike the typical brownie recipes out there. There's no way you will not like the sweet and flavorful taste of this recipe. In just 2 minutes, such microwave recipe can already be served.
7. Microwave Paneer Tikka
Hosting a party can never be as simple as ABC. There are numerous things you need to consider, and one of these is the party starter recipe that must be served on the guests. For Microwave Paneer Tikka dish, soft cottage cheese is sliced in cube forms. They're then put into BBQ sticks and grilled.
6. Omelet in a Mug
When it comes to breakfast mealtime, nothing can beat the Omelet in a Mug recipe as far as cooking time is concerned. This is a very healthy dish that is great to savor during breakfast time. What is needed to be done here is mix all the ingredients such as ground pepper, salt, bell pepper, cheddar cheese, and eggs.
5. Microwave Chocolate Cake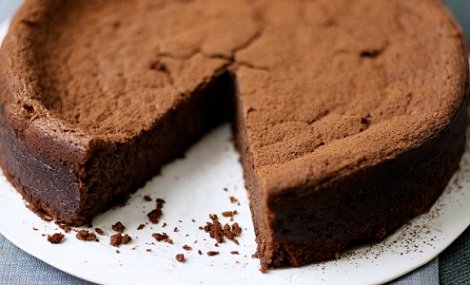 In just a maximum time of 30 minutes, Microwave Chocolate Cake can already be served on the table. If you are a chocolate lover, there's no way you will not love this delicious microwave recipe. Its important ingredients are egg, salt, baking powder, baking soda, vanilla essence, cocoa, castor sugar, flour, and chocolate.
4. Chicken and Mushroom in Spicy Tomato Sauce
Anytime and anywhere, you can always savor this particular microwave food recipe. Some of its important ingredients are sliced boneless chicken meat into smaller pieces, mushrooms, tomatoes, spring onions, garlic, butter, tomato puree, and salt.
3. Chocolate Fudg
In just 20 minutes of cooking time, you can already enjoy the sweet and chocolate-rich flavor of Chocolate Fudge. It has a gooey texture, and it melts right there in your mouth when you eat it. There are only 4 important ingredients namely walnuts, butter, condensed milk, and chocolate chips.
2. Microwave Macchi Laal Masala
This is actually a spicy fish fillet recipe that is cooked with the use of a microwave. In order to have a very flavorful fish meat, make sure that it will be marinated with the ground paste before cooking time. Its ingredients are Bengal gram, mint leaves, mace, cinnamon, black pepper, cloves, salt onions, garlic, vinegar, red chillies, and lemon juice.
1. Microwave Caramel Custard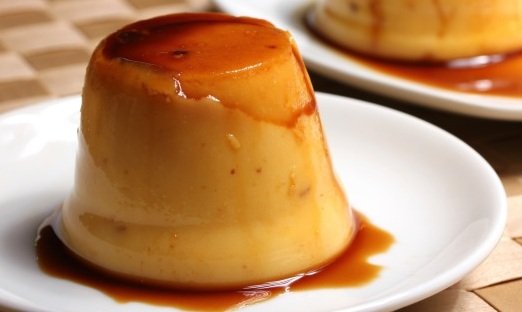 This is a sweet delight that must be tasted by everybody. Its golden color will surely entice you to eat this dish. Its main ingredients namely milk, vanilla essence, cornflour, eggs, and sugar are mixed together. After which, the final food mixture should be cooked in the microwave for 20 minutes.
These are the 10 simple microwave food recipes that are tasty enough for you to ignore. Their amazing rich flavors will surely make your tummy full and satisfied.