Advanced India today not only look fuel efficiency as the only feature to enjoy the ride with family and friends, the social status developer needs to look classy and Sedan with added features better leg space and notched up curvy young looks. Planning to start the year with your dream car that offers top rated features in all category, here we are to bless the need to compile best available options under same roof. The available enlisted SUV's rank is based on their performance over the years and their appreciable looks voted by online car and automobile based portals.
10. Mahindra Thar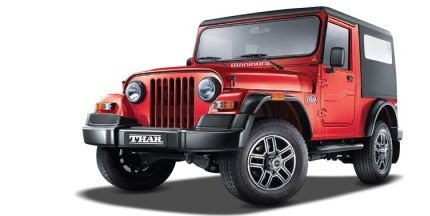 The top class model offered for the strongest performance to reach difficult places is offered with 4WD drivetrain option. The model is available as two options based on 2.5 litres diesel and 2.6 litres of diesel. The power to the giant is offered in combination with the 5-Speed manual gearbox in options as either rear or all four wheels options dependent upon the variant you choose.
Price INR 6.67 Lakh
9. Datsun Go Plus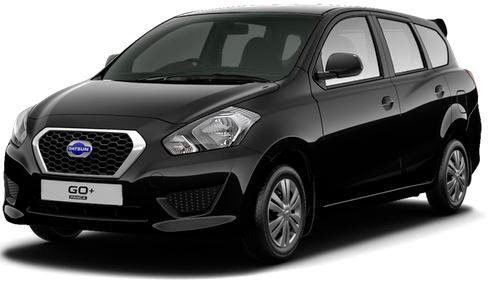 Datsun products are known for their class, and this time as well Datsun Go Plus is expected to be a hugely successful of its segments in the year 2015. However, reports suggest that the manufacturer is currently in a baffling mindset about the cost of the product. Anyway, the Go Plus is speculated to run through 1.2-litre petrol engine, and there will be a 1.5-litre K9K diesel edition as well.
Price INR 5.07 Lakh
8. Volkswagen Taigun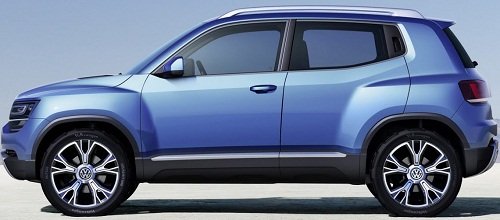 If your choice is just a good looking SUV, then we recommend going with the Volkswagen Taigun. It gets powered by the latest 1.0-liter turbocharged TSI petrol engine that generates 105 bhp power and the torque of 175 nm. This very stylish cruiser is expected to be tagged with a handsome cost of about Rs. 8.5 lakhs.
Price INR 9 Lakh
7. Tata Safari Storme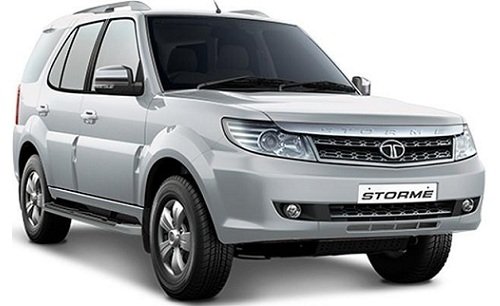 Tata's most appreciable model Safari got new upgraded looks and features and also features new name tag as TATA named the new model Safari Storme. The new model contains new bodyline tagged with a metallic touch and spruced up interiors. The SUV is available in options as two wheels and all-wheel drive variants.
Price INR 10.51 Lakh
6. Mahindra Bolero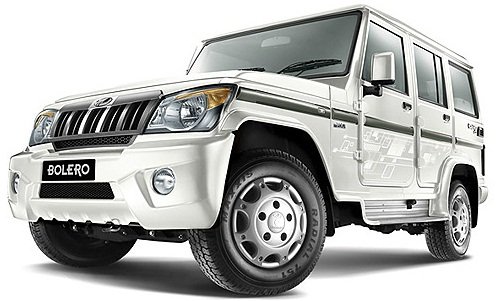 Needless is to mention about Mahindra Bolero in front of an Indian. It has been solving many sorts of requirements for these people since last 10-15 years. Things are expected to be pretty same in the year 2015 as well. The vehicle would run with 1.6-liter diesel engine and at the same time, there will be a 1.5-liter petrol engine available as well. A price tag of 7 lakhs is expected for it.
Price INR 8.42 Lakh
5. Mahindra S101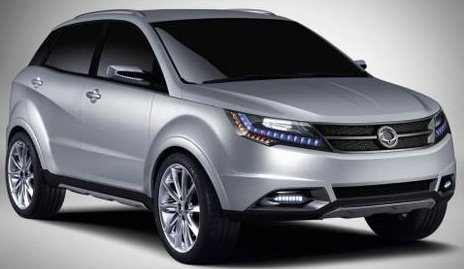 Here we come up with the brand that is said to be having the expertise in SUV segments. In the year 2015, Mahindra will be gifting its fans with new Mahindra S101. The S101 is to be powered by the 1.5 liter mCR100 diesel engine. However, the best part about the car is the price that is expected to be around Rs. 5.5 lakhs for its users.
Price INR 6.5 Lakh
4. Nissan Terrano

Nissan Terrano can be termed as the model launched in order to compete better with the Duster model. Most of the features of the car as combined better with Duster model by French counterpart Renault. SUV is packed with top-rated features as better leg space and stunning curvy metallic based body. The engine of the SUV is combined with two options as 1.6 liters MPFI petrol mill outputting 104PS and 145Nm.
Price INR 11.69 Lakh
3. Renault Duster Facelift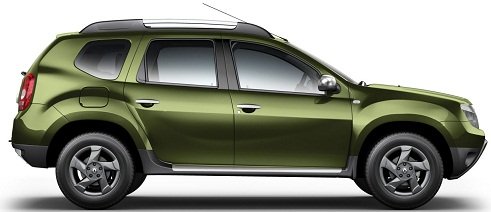 The facelift model of Renault is recently launched in India and it looks stunning with better curves and young color options. No big mechanical changes are marked in the new edition but tweaks at the front bumper and sedan class interior offered in the car will surely offer great overall appearance.  Top rated features in the car include AMT that drives away the traffic woes, the SUV comes with three engine options 1.6 liters petrol, 1.5 liters diesel and 1.5 liter diesel.
Price INR 8.46 Lakh
2. Ford EcoSport
Ford EcoSport evolved in the recent years as the game changer model for Ford, the top rated selling mini SUV has the 3500-4000 units of selling each month. The Ford EcoSport is combined with three engine options 1.5 liters, 1.5 liters diesel and 1.0 liter Ecoboost.
Price INR 7.4 Lakh
1. Maruti Suzuki Vitara Brezza

One of the best performer in the car segment in India, in combination with Japanese power hunk Suzuki Vitara Brezza is the top chosen subcompact SUV based car that marks its global debut in the year 2016 with Auto Expo. The car is available to buy at 98% of the Maruti outlets throughout the country that means huge mark. The added features of the car include 4000rpm along with torque at 1750rpm, the motor of the car is mated with 5-speed manual gearbox and great fuel efficiency with ARAI-certified mileage of 24.3kmpl.
Price INR 8.55 Lakh
Conclusion
To be practical, there is no straightforward formula for anything to be successful. Same rule can be applied for automobile industries as well. Days are gone when you could satisfy Indians through just a fuel efficient car. These days it must have the trend factor, efficiency, and grace along being fuel efficient to be successful in Indian scenarios. However, things would be certainly seem satisfactory if we take the SUVs into account. Here in the compilation above we present some of the top most successful SUVs of the Year.