People of India are fond of Food. Whether the vegetarian or non-vegetarian foods, they are all liked by the Indians. People of South India like the foods that are hottest meals in the Indian cuisine. Meals made of rice and its products are really liked by the south Indian people. Besides this, non-veg are equally liked by them.
Here are the famous 10 non-vegetarian dishes in the South India. These are the most delicious that will definitely make you go 'Yummy'.
10. Naadan Crab Masala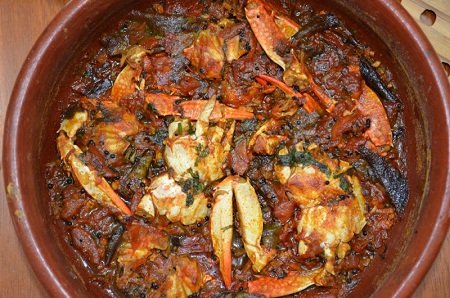 It is a Kerala style masala that is tempting in taste and very delicious. The meat of the crab is cooked in the local and traditional spices of India. The Naadan Crab Masala is very famous among the people of South India especially in Kerala and Tamil Nadu.
9. Payyoli Chicken Fry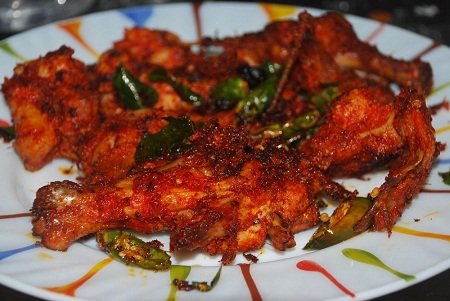 It is a spicy and yummy chicken that is quite popular in the North Malabar in the state of Kerala. It is a sort of fried chicken that is cooked in the strong garlic and is the signature dish of the roadside restaurants in the South India. And is liked by people of India who are fond of non-veg foods.
8. Kerala Chicken Roast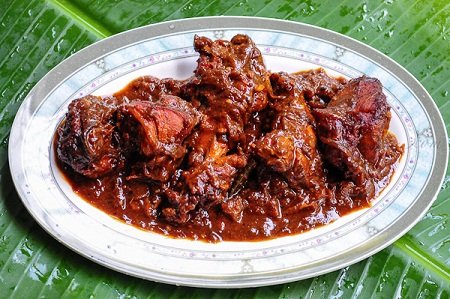 The number 8th famous non- vegetarian dish in the South India is the Kerala chicken roast. As the name suggests that a marinated chicken is roasted and is originated in Kerala that is why it is named as Kerala Chicken Roast. The chicken is marinated in the spices and then fried which gives it a special golden brown color with the special aroma and delicious flavor.
7. Chicken 65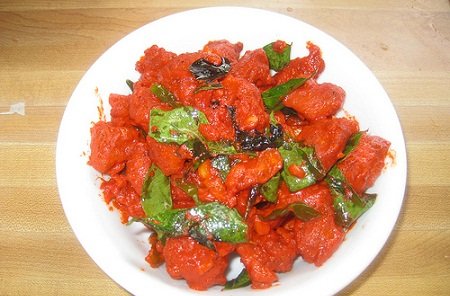 A dish that was originated in the Chennai, India. It is a spicy deep fried chicken that is a quick snack and can be taken in evening. The chicken 65 is one of the famous dishes in South India because of its flavor and spiciness. It is a dish that is served hot with the ginger; garlic and the powerful aroma of red chilies.
6. Kheema with Coconut curry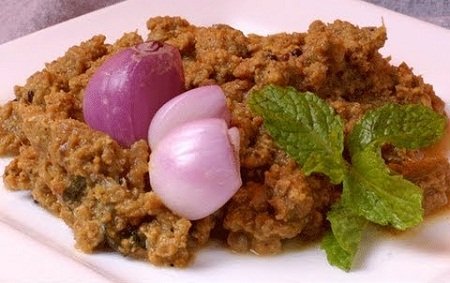 It is an amazing and full of flavor dish made of the minced meat. With the flavor of coconut and traditional spices of India, Kheema with coconut curry is all time favorite non- vegetarian dish of South India. Especially in Kerala, it is served with malbar parathas or with the rice. With the combination of chapatti, the flavor of this dish is out of the world.