10 Most Expensive BMW Cars In The World With Price 2017
So here we are back again on our entourage into cars and automobiles. Guess you might have a query as to when will we stop. Well, we won't stop around until we get to try all the best picks in the automobile world. And why would we seek the best picks, simply to share it with you?
We thought of looking through the product lineage of BMW on our blog for today. And we rightly came with greater goods. What do we have in store, then?Ahah, the 'Top 10 Most Expensive BMW Cars in the World with Price 2016'.
Ready to start the race, mate? Haul the checkered flag, then.
10. BMW M3 GTS G-Power 
One of the best M3's on offer, this one sports racing suspension and has lightweight body parts. The car features aerodynamic carbon parts lending itself great support.
The car offers an output of 450 HP which can be increased to 635 HP with 'Sporty Drive' supercharger system. It has a sprint speed of 0-60 km/hr. in 4.2 seconds and can offer up to 124 km/hr. in just 11.9 seconds.
Price- $ 250, 000
9. BMW M5 Touring G-Power Hurricane
Stationed at ninth on our list is BMW'S illustrated M5 model. This one is often cited as one of the best sellers of BMW's clan. It has a powerful engine bearing a twin supercharged V10 engine with 750 HP output. The engine has a water inter-cooler system that works wonders for the car.
It has Silverstone RS wheels with Michelin Pilot Series tires. The car can whoop to a speed of 62 mph in just 4.4 seconds. The time stated for 0-186 mph is reckoned at 25.6 seconds.
Price- $400,000

8. BMW X5M G-Power Typhoon
Next up is the BMW's X5M model, part of the G-Power series. It has an astonishing 4.4 ltr V8 engine that kicks in at 725 HP. The car has a top speed of 186 mph.
It has an acceleration run time from 0-60 km/hr. in just 4.2 seconds, a remarkable stat when compared to other SUV's in the market. In fact, it can also generate 500 kilowatts of electronically governed torque.
Price- $ 420,000
7. BMW Zagato Coupe
A premium coupe offering from the BMW, this one has majestic exterior. It features extensive designing in form of kidney-shaped radiator grille, twincircular headlights and air intake underneath the engine.
The car has a 19-inch wheel. The interiors are nicely incorporated to the outside with exquisite instrument panel and stitching.
Price- $ 500,000
6. BMW X5 Le Mans Concept
This one made the rounds in the after its inauguration in the Le Mans circuit. The car was put into legal road-driving terms with the same V12 engine as used in the Le Mans race.
The car had a top speed of 193 mph and had the acceleration drive of 0-60 mph in just 4.7 seconds.
Price- $ 590,000
5. BMW X6 G-Power Typhoon S
Placed at third in the list is BMW's star G-Power. This one had a 726 HP output, a whopping 126 HP more than the previous model. It featured a 23-inch 3-part Silverstone aluminum wheels supported by Michelin tires. The car also had 2 ABS grilles and ran on a 4.4 liter V8 Engine.
Often cited as the fasted SUV in the world, this one boasted a sprint speed of 0-100 km/hr. in 4.2 seconds. The car has a top speed of 330 km/hr.
Price- $ 750,000
4. BMW M5 G-Power Hurricane RRs
Ranked above the X6 model is the M5 G-Power Hurricane piece from BMW. This one has a 5 ltr V10 engine with a power of 830 Bhp. The car offers a torque of 780 Nm @6500 rpm.
It can reach up to speeds of 100 km/hr. in just 4.3 seconds. The car has a top speed of 372km/hr.
Price- $ 800,000
3. BMW M6 G-Power Hurricane CS Ultimate Edition
Launched back in 2015, this one remains a prized asset for many. The car has a 5 ltr V10 engine with a peak power of 1001 Bhp. It features a top speed of 233 mph.
In fact, the car has an acceleration drive of 0-100 km/hr. in just 4.3 seconds.
Price- $ 800,000
2. BMW M8 Prototype
This one was one of its kind with the model being built in the decade starting 1989-1999. The car was powered by a V8 or V12 engine and featured specs that could give a run for the money to the bigger arbitraries.
It was certainly the fastest and expensive models available back then. It featured 17-inch M System wheels underneath a carbon fiber body. The car further posed Plexiglas Window frames too. You can still lay your hands on this beast in the modern day.
Price- $ 1 million
1. BMW Nazca M12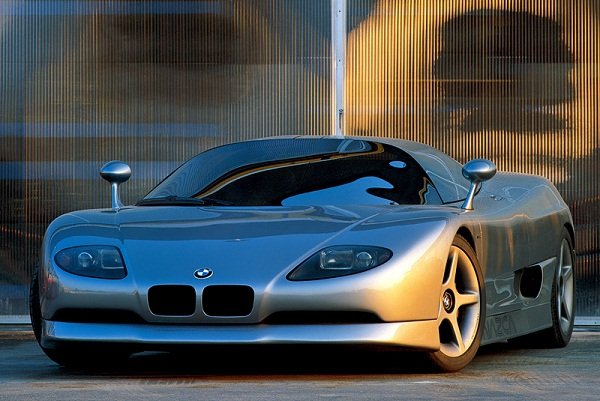 The top line piece from the artillery of BMW, this one is cited as Nazca M12. Although, it's also known by as Italdesign Nazca C2. The car is based on the concept designed back in 1991 by the engineers at BMW.
The model was later designed by Italdesign with BMW in accordance. The car is powered with a 6.0 liter V12 twin-turbo charged engine that yields a top speed of 185 mph. And for the record, only three pieces of this majestic cars were made till date. Certainly a rarest of offerings from BMW.
Price- $ 1.1 million
These are indefinitely the ones that lure anybody enthusiastic about the wheel. We guess the same occurred for you. Share your views down below in the comment box and let us know about it.