10 Most Delicious Indian Lunch Recipes
Indian cuisine is one of the best-tasting dishes available in the entire world today. A lot of people are rooting for Indian dishes. In fact, some of them even tried recreating these dishes on their own. This is something that Indian people should be very proud of. Whatever mealtime of the day it is, there are absolutely Indian food recipes that will satisfy your taste and tummy. In relation to this, here are 10 delicious Indian lunch recipes you might want to recreate:
10. Low-Fat Dahi Chicken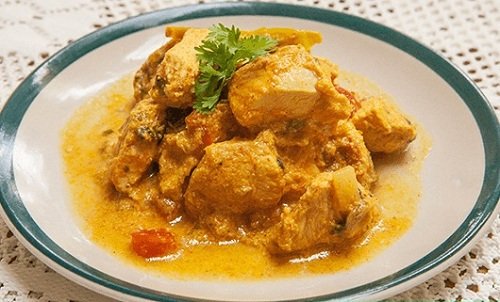 If you need some more proteins, then the Low-Fat Dahi Chicken dish is the one that you must eat. This dish is bombarded with so much protein since its base is spread with yogurt. Remember that yogurt is extremely rich in protein; not to mention the chicken, itself.
9. Masala Bhindi
In this a maximum of 20 minutes cooking time, you can already have this delicious Indian lunch recipe. The main stars in this dish are the fresh okras that will be cooked in a more delicious way. An amount of amchoor, ginger, finely-chopped onions, fennel seeds, cumin seeds, and mustard oil are the other ingredients of this dish.
8. Chana Kulcha
Such quintessential recipe is a dish that can never be out of style. It's one dish that is still continually cooked by a lot of people in the past and even up to now, especially Indians. Its important ingredients are mango powder, carom powder, coriander powder, ginger, and cumin powder.
7. Gujarati Kadhi
It's actually a different kind of curry dish that will only take 30 minutes in cooking. It is a very simple and light dish that will surely make a blow in your palate. This is another Gujarati dish that has main ingredients of ginger, curry leaves, gram flour, and yogurt. A whisk is used in mixing all of its ingredients.
6. Lamb Curry with Beans Thoran, Potato & Rice
This is a heavy delicious Indian lunch recipe, so it is justifiable enough that it will take 1 hour and 20 minutes in cooking. This dish originates from the Indian state of Kerala. To blend all the flavors of the ingredients, the lamb meat must be mixed with the pepper, salt, chili powder, tumeric powder, and coriander powder.
5. Allahabad Ki Tehri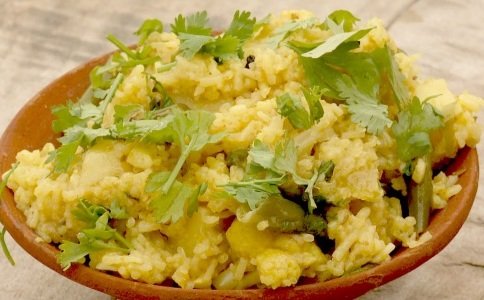 The other name of this recipe is "Vegetable Pulao". It's a one-pot rice meal packed with several colorful vegetables such as cauliflower, carrots, green beans, potatoes, and some fresh herbs like coriander. Fiery masalas is also added here. For the final garnishing, desi ghee topping is spread.
4. Kohlapuri Vegetables
This is a very delicious Indian lunch recipe perfect for all vegetarians in the world. It's made up of various sliced vegetables cooked within 30 minutes. Some other ingredients of this dish are ginger-garlic paste, lemon juice, salt, oil, cinnamon, cloves, and grated coconut.
3. Black Chana and Coconut Stew
It's a light stew that is packed with several sliced vegetables like bottle gourd, eggplant, and zucchini. This is such a very healthy dish, making it perfect for all those health conscious out there. Spices and herbs are also incorporated in this dish such as lemon grass, lime leaves, garlic, ginger, and green chillies.
2. Urlai Roast
Chettinad masala is the one that makes this Indian lunch recipe extremely delicious. However, the main stars of this dish are the boiled baby potatoes. These potatoes are then cooked with the sliced tomatoes and onions.
1. Paneer Achaari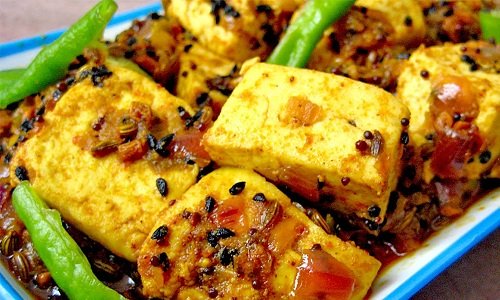 In just 20 minutes of your precious time, this mouth-watering Indian lunch recipe can already be cooked. It may have long list of ingredients, but all of these are readily available in your kitchen for sure. Cottage cheese will also make this dish extra special.
These are the 10 delicious Indian lunch recipes you must not ignore. Their extreme deliciousness is enough reason for you to try your best and recreate them.