10 Incredible Eggless Cake Recipes
Cake is an extremely mouth-watering dessert that is loved by billions of individuals all throughout the world. In fact, many people who are trying to make their signature cake recipes. One major ingredient of any cake dish is egg. It's one ingredient that will help in making the texture of the cake fluffier. But the question is, do you know that you can still make cake recipes without using eggs? Well then, here are 10 incredible eggless cake recipes you must know:
10. Chocolate Chestnut Cake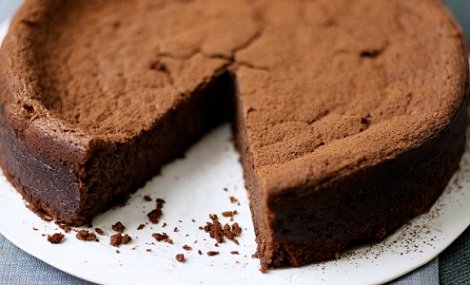 You'll surely be amazed how this extremely delicious cake recipe being made without having even a single egg as one of its main ingredients. One hour is the needed time before you can finally have the cooked cake. This is actually a French cake recipe. In fact, it's called Le Turinois in French term.
9. Moist Eggless Chocolate Cake
This quite sticky sweet chocolate dessert requires 1 hour for preparation and cooking time. Its gooey texture can surely make you amazed how this dish being cooked. While you're still busy combining the ingredients, don't forget to set your oven in 180 degree Celsius until it heats up.
8. Eggless Vanilla Cake
Who says cakes cannot be made without microwave oven? Well, it's now possible to bake your own favorite eggless vanilla cake even without it. The only kitchen equipment you need to have is a pressure cooker. After 1 hour, you can already savor a delicious eggless vanilla cake.
7. Eggless Truffle Cake
This is definitely too much for a treat. The very soft sponge of eggless truffle cake is simply incredible. Its layers of ganache that are made from mouth watering dark chocolates will also make you feel that you're in heaven. 35-40 minutes is the estimated baking time for eggless truffle cake.
6. Eggless Banana Cake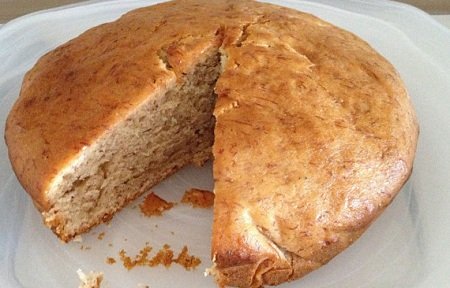 If you have enough supplies of bananas at home, then why not use them to come up with the best-tasting cake recipe. You don't have to buy dozens of eggs to do this. Bananas and walnuts are already enough. Bananas' creamy flavor is absolutely mind blowing. To enhance the flavor of your eggless banana cake even more, it's the best to add some amount of cinnamon.
5. Eggless Date Cake
All of the ingredients you need for this mouth-watering eggless cake recipe are dates, milk, sugar, white flour, refined oil, baking powder, and almonds. If you are fond of eating nuts, then this nutty treat is simply for you. It is best to eat this cake while it is still warm.
4. Eggless Marble Cake
Most of the time, cake recipes take one hour or more from your precious time. Even so, this is not the case with eggless marble cake. You only need 40 minutes to finish cooking this cake recipe. It's a classic treat that is best to be partnered with a cup of tea.
3. Eggless Atta Cake
Who says it is impossible to have a very healthy and low-calorie cake recipe? Well, the Eggless Atta Cake is now here to satisfy you. What makes it very healthy are its healthy and nutritious ingredients like vegetable oil, raisins, walnuts, cinnamon, figs, yogurt, and of course, the whole wheat flour.
2. Eggless Almond and Cashew Cake
A lot of cake recipes may be too complicated for you to prepare, and it will take so much from your precious time. Nonetheless, it is not the case with Eggless Almond and Cashew Cake. It will only take 30 minutes, and it is such a quick time for sure.
1. Eggless Pineapple Pastry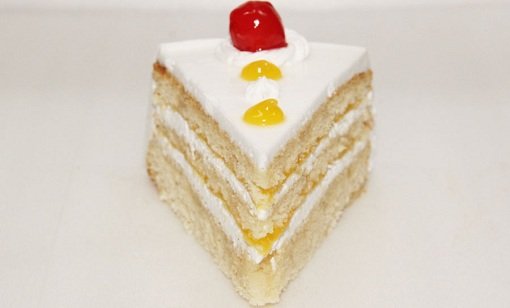 This cake recipe will definitely entice you to eat a slice by just looking at it. It is simple because of its beautiful appearance. This very soft and spongy cake is layered with cream and the ever-delicious pineapple fruit. It is even topped with the creamy whipped cream.
These are the 10 incredible eggless cake recipes you should taste. Once you tasted them, you will definitely ask for more slices for sure.