10 Delectable Besan Food Recipes
Besan is actually a pulse flour produced from the ground chickpeas, which is also known as "gram" in numerous Asian countries. This is one major and important ingredient used in cooking Bangladeshi, Nepali, Pakistani, and Indian cuisines. Two other names of besan are garbanzo bean flour and gram flour. In connection to this, here are 10 best besan food recipes you must consider tasting:
10. Besan ke Ladoo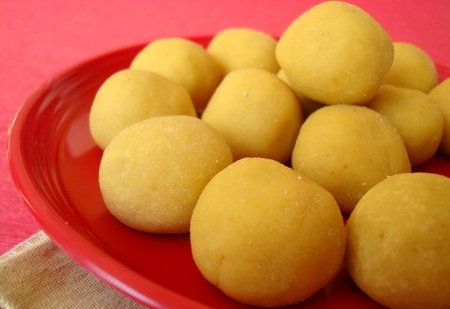 It is a sweet delight that you can prepare in any kind of occasion you are about to host. The round balls created from the besan will be roasted with ghee. For its sweet and delicious taste, cardamom and sugar are used. For the finishing part, pistachios and almonds are decorated on top.
9. Gatte Ki Sabzi
Gattas are the stars of this delectable besan food recipe, and these are made from the besan or gram flour. What made it more delectable is the enticing gravy that will be shimmered on the gattas. This vegetarian food comes from the northern Indian state known as Rajasthan.
8. Paneer Besan Chilla
This recipe is actually an Indian pancake, which is perfect for breakfast. As its name suggests, paneer and besan are the main ingredients of this delicious recipe. Its sauce is simply irresistible that is made from green chillies and coconut. In just 1 hour and 20 minutes, Paneer Besan Chilla is ready to serve. Khuska rice and garlic pickle are the perfect partners for this besan recipe.
7. Kaju Kothimbir Vadi
This delicious besan recipe comes from the forefathers of Maharashtra residents. It was said that Maharashtrian people cannot have their teas without the Kaju Kothimbir Vadi as the partner. It is shallow-fried when cooked, and it contains the ingredients of herbs, spices, and cashew nuts.
6. Zunka Bhakri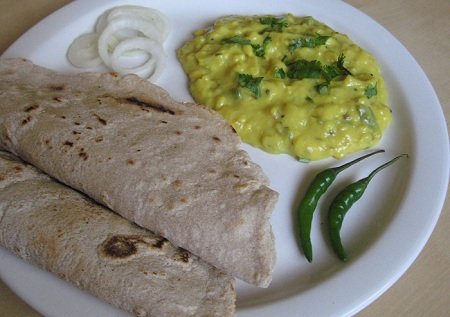 It is a side dish that is perfectly savored with bajra rotis or jowar. This traditional Maharashtrian dish has a very tempting aroma, and you only need 25 minutes to cook it. The ingredients that will complete this dish are onions, mustard seeds, cumin seeds, ginger-garlic paste, and curry leaves.
5. Besan Khandvi
This is a very simple dish that is extremely simple to cook. Since it's just a simple dish, it just means that it only has simple and basic ingredients. These are the besan, salt, curd, tumeric, chili powder, hing, water, and oil. 30 minutes is the maximum time you need in preparing it.
4. Bhunne Besan Ka Murgh Tikka
The main ingredient in this mouth-watering besan recipe is the chicken meat that is cut into pieces. This is more like a barbecue recipe since grilling is the main technique of cooking used here. The sliced chicken meats need to be marinated in spices, cheese, and yogurt in order to enhance its taste.
3. Aamras Ki Kadhi
This is a tangy curry dish that is very quick to prepare. In fact, the amount of time needed in cooking it is just around 30 minutes. This besan recipe is very common in one particular region in India known as Rajputana. In order to achieve its tangy taste, mangoes are used as ingredients.
2. Besani Mirch
If you're tired already, or if you're just a natural lazy individual, cooking Besani Mirch is absolutely perfect for you. Several pieces of green chillies are used here. They are stuffed with a mixture of aromatic spices and besan that will then be fried on pan. It would be perfect while you're having a cup of coffee.
1. Steamed Dhokla
Dhokla is one popular sweet treat in India, and the Steamed Dhokla is the healthier version of it. It is very soft and spongy, and it will create a great feeling inside your mouth while eating it. Some of its ingredients aside from besan are citric acid, tumeric, water, salt, and baking powder.
These are the 10 delectable besan food recipes you must taste. These dishes will surely bring you to heaven once you tasted them.