10 Best Smartphones Under 5,000 to 6,000 Rs. in India 2015
Smartphones are necessities, not really a luxury these days. A smartphone can do these all at no trouble, but the higher price tag could be an issue for most people out there. Thankfully there are many superior Smartphone mobiles now at the budget as low as between Rs. 5000 to Rs. 6000 in the Indian market, and we have reviewed 10 of them.
1. Micromax Canvas Xpress 2

This smartphone is powered by an Octa core 1.4 GHz Mediatek processor, tangled with a 1 GB RAM chip for fluid multitasking. The display is a 5 inch IPS LCD panel that offers bright colors and wide viewing angle, and 720p resolution for increased sharpness. The cameras are 13 MP on rear with dual LED flash and 2 MP on front. Price – Rs. 5,999.
2. Huawei Honor Holly

In the advanced smartphone technology at cheaper price game, Huawei has taken an active part by launching their inexpensive iteration of a brilliant smartphone – the Huawei Honor Holly. It has a Mediatek MT6582 1.3 GHz quad core CPU underneath, tangled along with 1 GB RAM. The internal memory option is 16 GB with expandable memory up to 32 GB via microSD card slot. The cameras are 8 MP primary and 2 MP secondary. Price – Rs. 5,999.
3. Xiaomi Redmi 2

Xiaomi smartphones run the impressive MIUI custom ROMs as a basic user interface. The phone comes with a high performance Qualcomm Snapdragon 410 CPU, quad cores clocked at 1.2 GHz with a 1 GB RAM for improved output. The GPU on this smartphone is Adreno 305. The internal storage capacity on the Redmi 2 is 8 GB; expandable up to 32 GB through the card slot. The cameras are 8 MP rear and 2 MP front. XiaomiRedmi 2 supports 4G on board. Price – Rs. 5,999.
4. Motorola Moto E 2nd Generation

Moto E is one of the great smartphones that come in a lower price point. The 2nd generation of the Moto E has some improvements over the 1st gen, it's mostly same but worth the extra few bucks for the latest generation. It has a Snapdragon 200 CPU, with clock speed of 1.2 GHz. The RAM on the Moto E is 1 GB. The internal storage space on Moto E is 8 GB with external slot for 32 GB. Price – Rs. 5,999.
5. Karbonn Titanium Mach Five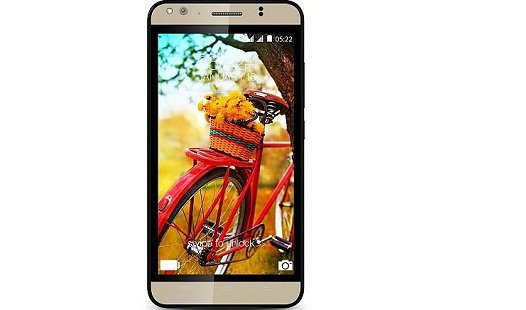 In the current market, the Karbonn Titanium Mach Five happens to be the latest smartphone in the company's smartphone range. It has a 1.3 GHz CPU, the four cores do their job simultaneously, effortlessly and the 2 GB RAM delivers one best kind of multitasking. The 720p display portrays clear viewing angles as well, it's a blazing fast device over all. Price – Rs. 5,999.
6. Lenovo A536

Lenovo A536 is a dual SIM device running on Android 4.4.2 KitKat. The display is 5 inches, the FWVGA resolution ends up in 199 ppi which is decent but not strikingly bold. It has a Mediatek 1.3 GHz quad core CPU and 1 GB of RAM, on the storage end it is 8 GB internal with 32 GB external. The cameras are 5 megapixel rear and 2 megapixel front. Price – Rs. 5,515.
7. Intex Cloud M6 16 GB

The Intex Cloud comes with an added storage capacity through the cloud integration, and the internal storage capacity on this unit is 16 GB. For more memory requirements, there's an external card slot. The CPU on this smartphone is 1.2 GHz quad core and RAM is 2 GB. Price – Rs. 5,999.
8. Panasonic Eluga A

For a brand like Panasonic, the smartphone offering at a budget around 5,000 rupees is truly surprising. The display on the Panasonic Eluga A is a 5 inches unit with 480×854 pixels offering 196 ppi density. The cameras are 8 MP with autofocus and LED flash in rear, and 1.3 MP front cam with 1080p video recording. The battery is a 2000 mAh unit. Price – Rs. 5,733.
9. ZTE Geek V975

ZTE Geek V975 is powered by an Intel Atom Z2580 CPU, it's a dual core 2 GHz unit. The GPU on the ZTE Geek V975 is a PowerVR SGX544MP2, the overall package makes this device a pretty good handset for gaming, entertainment and of course all the basic smartphone functionalities. The display is 5 inches with 720p resolution. The cameras are 8 MP rear and 1 MP front. Price – Rs. 5,999.
10. InFocus M2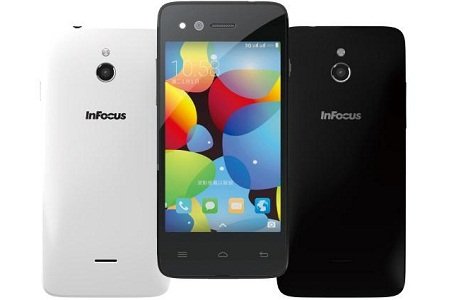 The InFocus M2 is powered by a Mediatek 1.3 GHz quad core CPU with 1 GB RAM and 8 GB internal storage. The external card port allows microSD cards of up to 64 GB for better expandability. InFocus M2 has two 8 MP cameras in both front and rear – making it a great smartphone for photography enthusiasts. Price – Rs. 5,499.