10 Best Mouth Watering Indian Fish Curries
Indian signature dishes are extremely popular all around the globe. As a matter of fact, a lot of cooking buffs and professional chefs are trying to imitate these dishes perfectly. One signature dish of Indian people is the Indian Fish Curry. The rich flavors of this dish will certainly blow your mind away. There's no way you won't love this very delectable recipe. In relation to this, here are 10 mouth-watering Indian fish curries:
10. Goan Fish Curry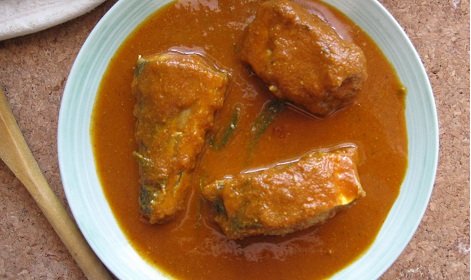 This particular Indian fish curry dish has spicy and tangy flavor. If spiciness and tanginess are what you love in a dish, then Goan Fish Curry is perfect for you to savor. This is not just an ordinary curry recipe. Its unique delectable flavor is because of the fresh masala made from red chillies, tamarind, garlic, and coconut.
9. Meen Alleppey Curry with Brown Rice
This is an Indian dish that originates from the Indian state of Kerala. Pomfret fillet and raw mangoes are the main ingredients of this particular Indian fish curry dish. It will only take 45 minutes, so there's no way you cannot some other things if you want to cook it.
8. Red Hot Chili Fish Curry
If you hotness and spiciness is what you are looking for, then the red hot chili fish curry is the one that you should try. A lot of fresh spices and red chillies are packed in this recipe. Some other important ingredients you need in this dish are coconut, curry leaves, and kokum.
7. Fish Mappas
Another Indian fish curry dish that you should not ignore is the Fish Mappas. Once you tasted this dish, you will surely love savoring more Indian dishes. This is a creamy curry packed with shallots, spices, and coconut milk. It is best to serve with appams.
6. Bengali Doi Maach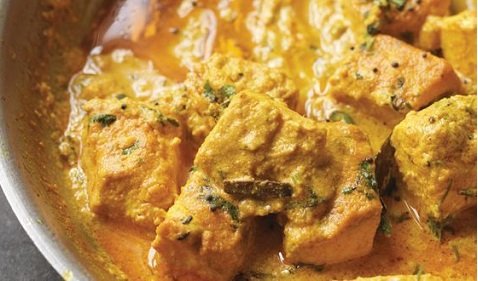 This is definitely a mouth-watering Bengali dish that is cooked in a rich and creamy gravy. What made this gravy extra special is its yogurt ingredient. Different fresh spices are also added for more flavors of the dish. But before cooking the fish meat, it should be marinated first.
5. Machcha Besarou
One hour and 20 minutes is the maximum amount of time needed in cooking this best-tasting Indian fish curry dish. Rohu fish meat is the main ingredient in this curry recipe. The fish is fried first before putting it in a pan of turmeric. The bold turmeric flavor of this dish is certainly unforgettable.
4. Bommidayila Pulusu
The name of this delicious Indian fish curry dish is inspired by its main ingredient, which is the meat of the fish that can only be found in the Indian region of Bommidayila. This is a traditional dish in the Indian state of Andhra Pradesh. The great aroma of this dish is absolutely enticing to your palate.
3. Ilish Machher Jhol
This delicious Indian fish curry dish is the pride of Bengal. It is the traditional dish of Bengali people that is really popular as far as Indian cuisine is concerned. The main ingredient here is the meat of Hilsa fish. The tender flesh and the unique taste of this fish definitely stand out.
2. Assamese Fish Curry
The Rohu fish meat is the main ingredient for this delectable Indian fish curry recipe. The tangy and spicy marinade will make this recipe extra tasteful. This marinade can never be made without the mustard oil, fish masala, and turmeric powder. For only 30 minutes, this dish will be ready to serve.
1. Fish Curry with Lotus Stems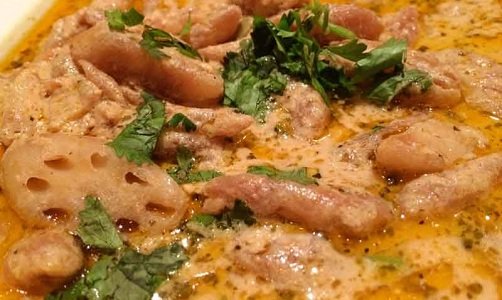 This undeniably delicious fish curry dish is the pride of the geographical region in India, which is Kashmir. The meat of Surmai fish is the main ingredient for this dish. What is great about this curry recipe is it will only take 45 minutes for it to be cooked and ready to be served.
These are the 10 mouth-watering Indian fish curry dishes that people will definitely love. Even non-Indians love these recipes.