10 Best Healthy Drinks For Summers in India
India is undeniably one of those countries in the world that are visited by thousands of foreign and even local tourists every single day, specially in the summer season. Because of this, you should know the healthy drinks in India during summertime.
In this regard, here are the 10 best healthy drinks for summers in India:
10. Jal Jeera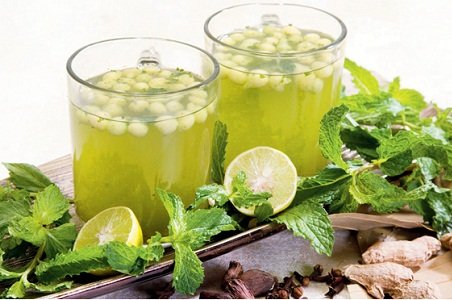 This is one popular healthy drink in India that is very effective in keeping your body cool during summer. This is a magical drink that also functions as the best appetizer every summer vacationer should try sipping. The components needed in making this wonderful drink are cold water, salt, mint, tamarind, and cumin.
9. Toddy
This Indian famous drink originates from the huge central state in India, which is the Madhya Pradesh. It is an alcoholic drink that is extracted from a number of palm trees, which are abundant in the said state. Around 5 percent of alcohol is present in this drink, and it has a lip-smacking taste that you might love.
8. Falooda
Another healthy drink for summers in India is the so-called Falooda. A lot of people in Punjab, Haryana, and Delhi are recommending this delicious and nutritious drink. This is something that tourists from all over the globe should try. The main ingredients in making this sweet drink are vermicelli, ice cream, jelly cubes, rose syrup, and milk.
7. Solkadhi
Solkadhi is an Indian beverage that is mostly drunken by a number of people in the Konkani region. If you get the chance to go in this region, you should try this unique, flavorful drink. After eating your meals is the perfect time to drink it. It is good for your digestive system, and it is made from kokum and coconut milk.
6. Coconut Water
Of course, who would not love sipping coconut water under the heat of the summer sun? This is a popular and nutritious natural summer drink you can enjoy when you are in India. What made it great is that it is available almost everywhere in the country.
5. Feni
This is actually a bottled alcoholic drink that you can just taste when you are in the Indian state of Goa. It is simply because the Indian government does not allow it to be made available outside the state itself. There are two kinds of this particular drink, which are the coconut feni and the cashew feni.
4. Thandai
Thandai is a native Indian drink associated with the famous festivals in the country namely the Maha Shivaratri and the Holi. This is a delicious and refreshing drink that you can sip during summer season. This drink is made from various ingredients such as sugar, milk, saffron, magaztari seeds, fennel seeds, cardamom, vetiver seeds, pepper, rose petals, and almonds.
3. Chaach
Chaach is a famous nutritious thirst quencher in the biggest Indian state in terms of land area, which is the Rajasthan. This is a very tasty drink that you will surely love drinking. It is mainly made from curd, so you can be sure that it will be great for your digestive system. It's widely available in India nowadays.
2. Aam Pana
This drink is very effective in keeping your body cool inside since it has the heat resistant properties. This is a flavorsome drink made from green mangoes, which is the reason why it has a lighter yellowish green color in appearance.
1. Nimbu Pani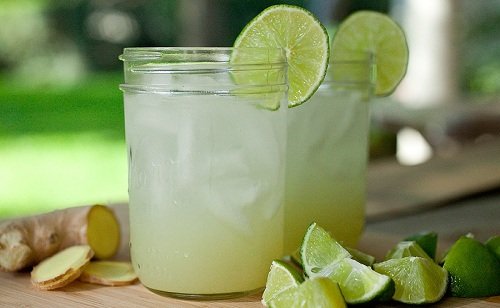 Nimbu Pani or simply the so-called "Lemonade" is not just a perfect drink in the summer season in India, but also in some other parts of the world. However, each version of lemonade varies from one another. But in India, the basic ingredients of Nimbu Pani are lemon juice, water, ice, cumin, saffron, and salt.
These are the 10 best healthy drinks for summers in India that you will surely like sipping. There is no way you cannot endure the scorching heat of the summers sun when you have these drinks.